Step 1: Choose Your Desired Car Online
Before you start the online car-buying process, you'll want to first look through our online inventory and find that perfect fit for your lifestyle. We carry a wide variety of new Mazda options that are ideal for off-road adventures and ideal passenger comfort. We also offer used cars and SUVs of many popular makes and models if you're looking to save money as you buy your next car online. Narrow down the selection using the filters available on our website, and find the car that is perfect for you!
Step 2: Calculate Your Car Payment Online

Once you have your new vehicle picked out, you can start to calculate what your monthly car payments will look like in the next step of the online car-buying process. We work with a variety of lending institutions to provide you with plenty of options, whether you prefer to purchase your new vehicle or you want to try out a Mazda lease. You can adjust your term lengths and interest rate preferences, allowing you to make your monthly car payments exactly how you want them to look. Pick out your monthly car payment plans with ease from the comfort of home!
Step 3: Value Your Trade-In Online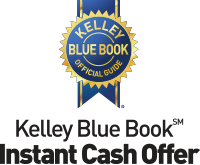 Looking to move on from your current vehicle and get value towards your new purchase? With the online trade-in assessor, this tool allows you to determine what the value of your current vehicle is and allow you to take that amount and put it towards the new car purchase. All you need to do is plug in your vehicle's relevant information, including its background and condition, and the tool will match it up against current marketplace trends for that model. Once the value is determined, you can use it towards the down payment on the new car.
Step 4: Apply for Financing Online

Filling out the credit application at the dealership can often take time, making you have to wait around to get approved for your car loan or lease. However, you can save time by filling out the auto financing application from home. You'll need to enter your personal information and submit the online application for approval. Once you're pre-approved, you can find out exactly what your car payments will look like! The best part of the online car financing application process is that you don't need to complete it all at once - not only are you able to apply for financing from home, but you can complete the online car financing application on your time and when it is most convenient for you.
That's It: Submit Your Offer!
The window to negotiate a deal on your next vehicle is now open. We want all our customers to take advantage of the convenience of the Snap Deal online car-buying program to eliminate the many headaches and long waits that can come from being at the dealership. It's an incredibly streamlined process that works out well for both our customers (everything can be done from your couch!) and our team, and we're confident that you'll be satisfied with the deal you drive away with.
Schedule Your Test Drive Online

Once you've completed the online car financing application process and decided which Mazda is just right for you, you can schedule a time to test drive your new vehicle! Pick a time and date that fits into your busy schedule, and we'll be ready for you on that day with the new model. Swing by, explore the new and exciting features of your car, finalize the paperwork, and drive away in your new vehicle! The Snap Deal online car-buying process is quick and simple!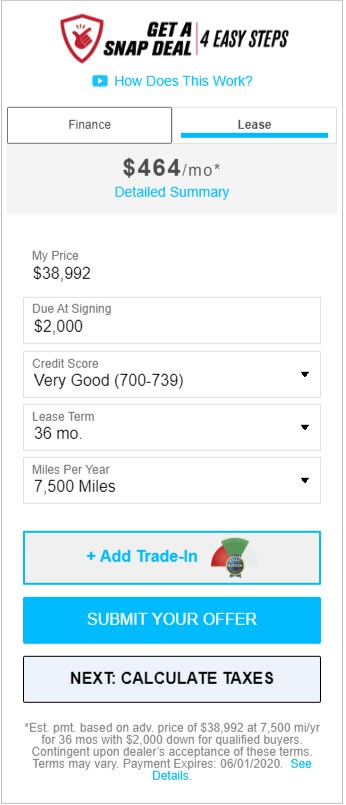 Make an Inquiry
* Indicates a required field